NIMS Signs a Comprehensive Memorandum of Understanding with University of the Philippines System
2015.12.15
(2016.01.06 Update)
---
(December 15th, 2015) NIMS concluded a Comprehensive Memorandum of Understanding with University of the Philippines System (UP System).
UP System was founded in 1908 and is the most prestigious university in the Philippines. UP System consists of 7 constituent universities on 15 campuses across the country with 60,890 students, among them 14,800 are graduate students, and 5,400 faculty members (as of 2013). UP System has produced 7 out of the 14 Presidents of Republic of the Philippines, 30 out of the 31 National Scientists and a great number of the leadership in the country. Many faculty members working on materials science are in the Materials Science & Engineering Program (MSEP) at UP Diliman but there are more at other universities such as UP Baguio. A fairly large number of them have experienced staying or working as a postdoctoral fellow at NIMS.

This agreement will not only reinforce the existing collaboration between UP System and NIMS in various fields of materials science but also envisage new cooperation and exchange of researchers.
---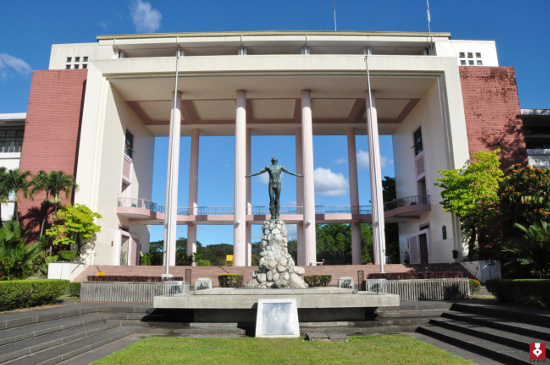 ---
---