NIMS Award 2022 Goes to Prof. Teruo Okano,
Prof. Kazuhiko Ishihara and Prof. Donald E. Ingber
National Institute for Materials Science (NIMS)
The National Institute for Materials Science (NIMS) (Kazuhiro Hono, President) has selected the following scientists as the winners of the NIMS Award 2022.
Awardee
Prof.
Teruo Okano
(Emeritus Professor and Specially Appointed Consultant, Tokyo Women's Medical University, JAPAN / Distinguished Adjunct Professor, Department of Pharmaceutics and Pharmaceutical Chemistry and Director, Cell Sheet Tissue Engineering Center, School of Medicine and College of Pharmacy, University of Utah, USA)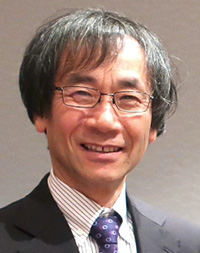 Prof.
Kazuhiko Ishihara
(Specially Appointed Professor, Graduate School of Engineering, Osaka University, JAPAN / Emeritus Professor, The University of Tokyo, JAPAN)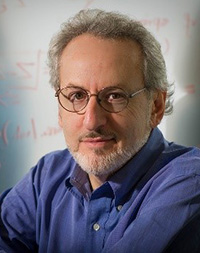 Prof.
Donald E. Ingber
(Founding Director and Core Faculty Member, Wyss Institute for Biologically Inspired Engineering, Harvard University, USA / Judah Folkman Professor of Vascular Biology, Harvard Medical School and Boston Children's Hospital, USA / Hansjörg Wyss Professor of Bioinspired Engineering, Harvard John A. Paulson School of Engineering and Applied Sciences, USA)
The three scientists will be receiving the NIMS Award 2022 for their outstanding achievements on an international level in the field of "Functional Materials," specifically "biomaterials research/science leading to innovative progress of medical technologies": Prof. Okano for the "development of cell sheet engineering using temperature-responsive polymers and its application to regenerative medicine," Prof. Ishihara for the "pioneering work in the development of biomimetic polymer biomaterials and their medical applications," and Prof. Ingber for the "proposal of the cellular tensegrity model and the invention of organ-on-a-chip technology."
The Award Ceremony and a series of the Award Winning Lecture will take place at the Tokyo International Forum on November 14, 2022, as a part of NIMS WEEK 2022.
---
NIMS Award
Since 2007, the NIMS Award has been given to researchers around the world in recognition of their outstanding achievements in materials science and technology. This year's recipients were selected by a selection committee comprised of staff members at NIMS and scientists from other organizations based on nominations from top scientists around the world in the area of "Functional Materials," specifically "'biomaterials' that lead to breakthroughs in healthcare technology."
---
NIMS WEEK
NIMS WEEK is an annual event hosted by NIMS consisting of an Academic Symposium and a Technology Showcase. The event was held online for the past two years as a measure to prevent the spread of COVID-19 but will be held in person this year for two days from Monday, November 14 to Tuesday, November 15 at the Tokyo International Forum. The academic symposium on the first day will be organized under the theme of "Biomaterials for Well-being" and consist of the NIMS Award ceremony and lectures by the award recipients, invited lectures, and presentations by the NIMS researchers. The technology showcase on the second day will consist of exhibitions of the latest findings in materials research for the purpose of technological transfer of NIMS research findings. Poster presentations are also scheduled to be given throughout the two days by the NIMS researchers and graduate students studying materials science at NIMS.
---
---
Related File / Link
Contacts
(Regarding the NIMS Award)

Global Program Office,
Global Networking Division
National Institute for Materials Science
TEL: +81-29-859-2477
E-Mail: nims-award=nims.go.jp
(Please change "=" to "@")
(For general inquiries)

Public Relations Office
National Institute for Materials Science
Tel: +81-29-859-2026
Fax: +81-29-859-2017
E-Mail: pressrelease=ml.nims.go.jp
(Please change "=" to "@")
Same Keywords
2021.08.27

2020.09.07

2019.07.09
Recent Press Release
2023.01.31

2023.01.17

2022.12.22
---