NIMS Award 2018 Goes to Dr. Masato Sagawa and Dr. Terunobu Miyazaki
National Institute for Materials Science (NIMS)
National Institute for Materials Science (NIMS) (Kazuhito Hashimoto, President) has selected the following scientists as the winners of the NIMS Award 2018.
Awardee
Dr. Masato Sagawa
(Advisor for Daido Steel Co., Ltd.)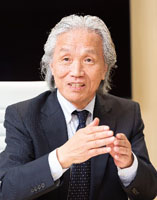 Terunobu Miyazaki
(Professor Emeritus at Tohoku University)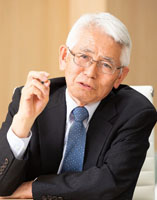 NIMS Award 2018 will be given to two scientists who have made epoch-making achievements in the area of "magnetic and spintronic materials". Dr. Masato Sagawa invented the world's strongest neodymium permanent magnets and played the leading role in the commercialization of the material. Dr. Terunobu Miyazaki developed the tunneling magnetoresistance device that exhibits giant magnetoresistance at room temperature. Their research accomplishments have made a significant impact on the society through their implementation to various industrial products such as electric vehicles, hard disk drives and magnetoresistive random access memory (MRAM).
The award ceremony and the NIMS Award symposium will take place at the Tokyo International Forum on October 15 as part of the NIMS WEEK 2018.
---
NIMS Award
Since 2007, the NIMS Award has been given to researchers around the world in recognition of their outstanding achievements in materials science and technology.
This year's recipients were selected by the selection committee comprised of the staff members at NIMS and scientists from other organizations based on the nominations from the top scientists in the area of "magnetic and spintronics materials".
---
NIMS WEEK
NIMS WEEK is an annual event hosted by NIMS consisting of the Academic Symposium, the Business Showcase and the Open Laboratory. The participants can encounter "cutting edge materials research" through a variety of activities, such as the NIMS Award symposium to honor the award recipients and the exhibitions of the latest materials research at the NIMS Business Showcase. The largest ever "NIMS Open Laboratory"—which is mainly targeted towards industrial engineers and academic researchers including graduate students and faculty members—will be held on the final day of the NIMS WEEK to publicize the NIMS' research activities and may provide opportunities for collaborations, employment of graduate students and administrative staff members.
---