The WMRIF 5th International Workshop for Young Scientists was successfully held in Tsukuba
The "WMRIF 5th International Workshop for Young Scientists" had been held for three days from November 8th to 10th., 2016 hosted by NIMS at Tsukuba International Congress Center.
The theme of the workshop was "Structural Materials for Innovation and Integrated Computational Materials Engineering for Their Developments" collaborating with The Cross-ministerial Strategic Innovation Promotion Program (SIP). 20 institutes in 10 countries participated in the workshop and young scientists from the institute presented their latest research achievements. Dr. Hideaki Nishikawa, researcher of Fatigue Property Group at Research Center for Structural Materials, NIMS, received The WMRIF Young Scientist Award that the best 5 presenters were selected for.
WMRIF-World Materials Research Institute Forum was established by the former NIMS president Prof. Teruo Kishi in 2005 to connect world-prestigious research institutes. 50 research institutes in 22 countries have joined WMRIF as of November 2016 to promote innovative research and to discuss future strategies on materials science.
In addition to Biannually General Assembly, WMRIF holds the workshop for young scientists every other year in a host research institute to facilitate young scientists' growing international experience.
---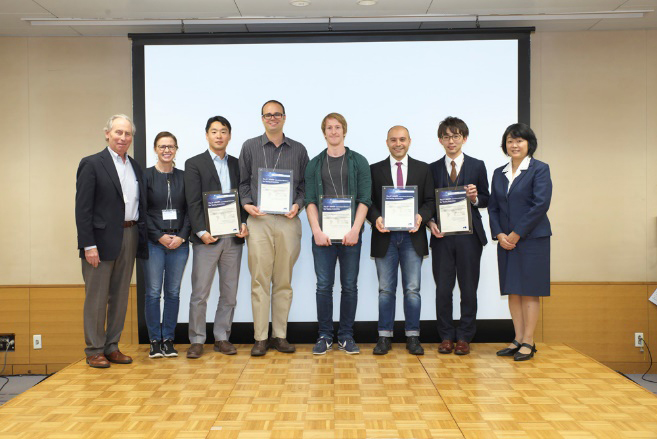 ---
---