Publications
---
Information on MANA's regular publications and pamphlets.
---
CONVERGENCE
MANA NEWS LETTER "CONVERGENCE"
Interviews of world-leading scientists and introduction of our latest research findings on the basis of nanoarchitectonics.
No.27 (March 2019) issue is available now.
---
MANA Organization brochure
MANA's Organization brochure
(November 2020)
---
MANA DIGEST
View the latest issue of "MANA DIGEST 2019", introducing MANA's cutting-edge research findings and activities.
---
NIMS NOW International (Vol.18 No.6)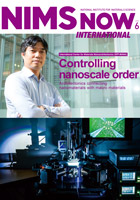 View the special issue of "NIMS NOW International" featuring MANA (Vol.18 No.6, December), a newsletter published by NIMS.
(2019.02.05 Published)
---
THE 10 YEAR HISTORY OF MANA 2007-2017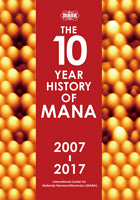 The booklet reviews the history of MANA over 10 years
---
Research at MANA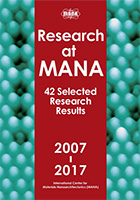 The booklet on 42 selected research results in MANA
---
---
---
---