Publications
---
Information on MANA's regular publications and pamphlets.
---
CONVERGENCE
Information about the activities and progress of the MANA project.
No.26 (February 2018) issue is available now.
---
MANA Organization brochure
MANA's Organization brochure
July 1, 2018
---
THE 10 YEAR HISTORY OF MANA 2007-2017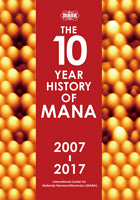 The booklet reviews the history of MANA over 10 years
---
Research at MANA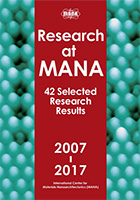 The booklet on 42 selected research results in MANA
---
Research Digest
View the latest issue of "Research Digest 2018."
---
---
---
---