Publications
CONVERGENCE No.26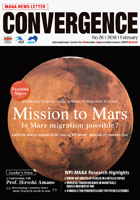 MANA NEWS LETTER "CONVERGENCE"
Interviews of world-leading scientists and introduction of our latest research findings and projects on the basis of nanoarchitectonics.
---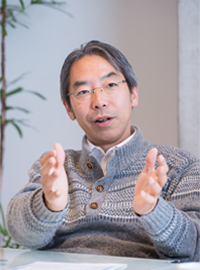 Mission to Mars
- Is Mars migration possible? -
Interviewer: Akio Etori, Science Journalist
Forty-eight years have passed since humans first set foot on the moon. Now that the exploration of Mars by unmanned rovers is possible, the expression "colonization of Mars" is no longer considered "out of this world". Thinking from the perspective of cutting-edge planetary science, life science, and material science - is actual migration to Mars possible? … [ read more ]
---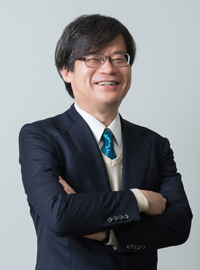 A Conversation with Prof. Hiroshi Amano  
Developing countries have more research seeds to sow.
— fter winning the Nobel Prize, has your research in blue LEDs had new developments?

 Yes. The fact that LEDs have become popular in general society means that its manufacturing technology has been established to some extent. Thanks to that, I think that we're now at the stage where various applications of LEDs can be considered; we're currently thinking about how to… [ read more ]
---
---
---
---