Advanced nano-fabrication technology catalyzing discovery and innovation at MANA
Toshihide Nabatame
Manager of the Namiki Foundry, MANA
Facilities for lithography and nanofabrication were established at NIMS in 2004 under the leadership of Masakazu Aono, the Director the International Center for Materials Nanoarchitectonics (WPI-MANA) at NIMS from 2007 to 2017. The facilities became a part of WPI-MANA in 2009 and are now referred to as the Namiki Foundry.
"Researchers at NIMS and WPI-MANA are experts in materials science but few have experience of lithography and device fabrication," says Toshihide Nabatame, Manager of the Namiki Foundry (former MANA Foundry). "So our role is to work with scientists in supporting their research on device fabrication."
The Namiki Foundry has eight cleanroom areas in its 235m2 floor space. The areas are drawing and photo lithography; wet process; etching; film deposition; nano measurement; nano analysis; heat treatment and dicing and wiring [Fig.1].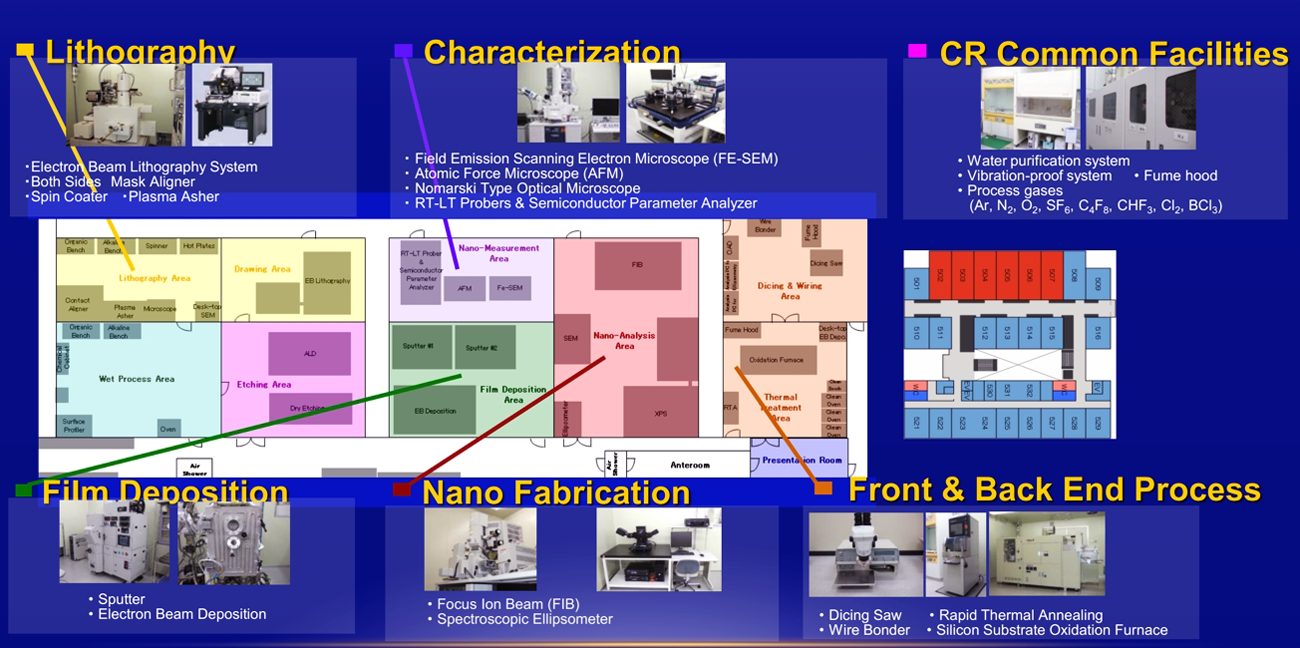 The Namiki Foundry staff prepare samples for structural observation by SEM, produce devices by electron beam lithography for nano-gap electrode patterning for complicated structures such as nano wires and nano sheets. Notably, they handle any kind of material including organic, inorganic, metals, insulators, magnetic, superconductors and composites.
---
Effective communication in a bilingual environment
WPI-MANA is an international research organization with researchers from all over the world and the Namiki Foundry includes bilingual staff to work with researchers from overseas on their projects. "Our bilingual staff have TOIEC scores of more than 900 and explanation of operating on various equipment in English," explains Nabatame. "Also Namiki Foundry staff room is located adjacent to the clean rooms and are available all day until 19:30 to handle enquiries and conduct experiments." [Fig.2] The annual fees for using the facilities are 50,000 JPY for NIMS/WPI-MANA researchers and 100,000 JPY for guests and trainees.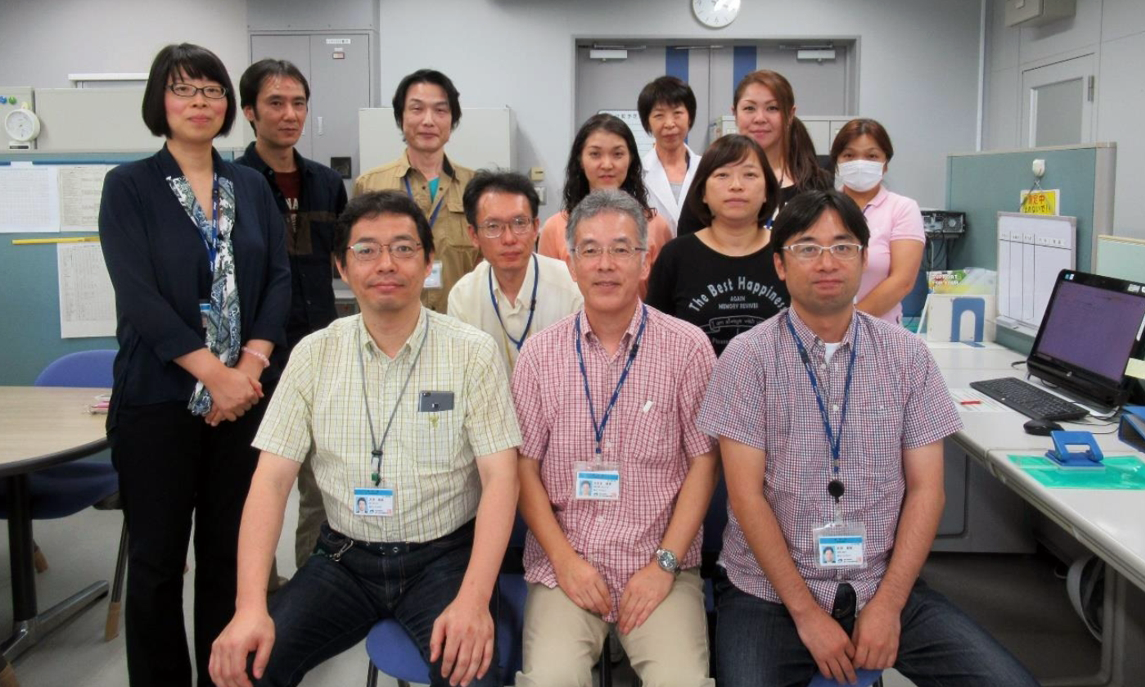 The Namiki Foundry has played a critical role in the wide ranging successful research conducted at WPI-MANA. "Our success is based on effective communication with the research staff at WPI-MANA," says Nabatame. "We continue to welcome requests for consultation about research, tours of the facilities, and especially 'nomikai (drink party)'!"
#####
---