Research Facilities
NIMS's research environment - a reason for international pride
Namiki-site
Namiki Foundry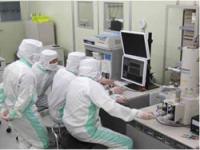 At Namiki Foundry Station, we provide the facilities which can use the forefrontive core-technique for materials science researchers who utilize nanotechnology in Japan.

Nano Quantum Foundry is a nano-fabrication center for researches of nanomaterials and nanodevices.There are engineering staffs to support the researchers.
---
---
Belt-type high-pressure apparatus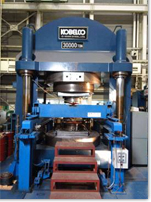 Contact Researcher;
Takashi Taniguchi
Materials synthesis and treatment under high pressure and high temperature.
2000 ton Press :
2 - 10 GPa, 2000°C
sample volume:
~1.5 cc.
30000 ton Press:
2 - 6 GPa, 3000°C
sample volume:
~7 cc.
Building:
Extreme Technology laboratory, Room:101, Namiki Site
---
Sengen-site
Transmission Electron Microscope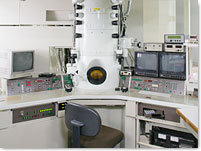 Transmission Electron Microscopy Station (TEM Station) has been established for the research and development (R&D) of TEMs and related instrumentation for nano-characterization and study of material systems, and for utilization by users including those who are not specialists of TEM. The focus of the R&D is the dynamic observation of materials on the atomic scale, improvement in spatial resolution, advanced spectroscopic characterization of materials and, development of systems for remote operation and so on.
---
---
SoftMaterial Line
Nobutaka Hanagata at Sengen site

Adjustment of Biomoleculars
Bio-imaging laboratory
Cell Culture test
Instrumental Analysis
Synthesis of Organic and Polymer Materials

Here, we can show the selected instruments.
---
---
---
Spring-8 (Harima-site) *Ended March 31, 2021
Beam Line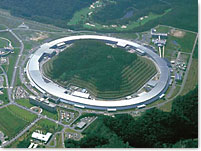 The activities of NIMS beamline BL15XU at Spring-8 were finished at the end of March 2021.
---
---
---