> Message from the Director
Message from the Director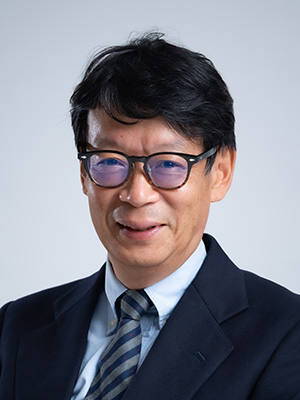 The International Center for Materials Nanoarchitectonics (WPI-MANA) has been promoting bottom-up basic research on Nanoarchitectonics, a unique technology for creating nanomaterials in nanotechnology and materials research. The purpose of this project is to discover new materials and new functions, disseminate excellent basic research results, and create seeds for innovation in a variety of fields by realizing "Material Nanoarchitectonics". This concept is used to create new materials by using precision synthesis, integration, linking, and compositing of nanoscale components under interfacial control to achieve advanced functions. We have produced many original results based on nanosheets, atomic switches, and metallic nanoporous materials, and we have also recently developed novel applications such as high-performance thermoelectric materials, neuromorphic devices, and topological photonic materials. Furthermore, we are focusing on fundamental research for the creation of quantum materials that will make full use of the nanotechnology resulting from Nanoarchitectonics.

As one of the first five WPI research centers established by the Ministry of Education, Culture, Sports, Science and Technology (MEXT) in 2007 under the World Premier International Research Center (WPI) Program, WPI-MANA aims to become a nanotechnology hub with an international research environment. As a leading international research center in the field of nanotechnology and materials science, we have been engaged in challenging research activities for more than a decade, building a broad research network through collaboration with world-class laboratories located in MANA satellites, and through joint research with many overseas universities and research institutions. In addition, we have established a system where many researchers and students from all over the world gather to conduct research. This is reflected in the fact that more than 400 researchers who have experienced research life at MANA are now active as MANA alumni around the world.

While emphasizing the three points of originality of research, international perspectives, and mutual understanding and collaboration that lead to innovation, we also realize that beyond essential basic research activities, any results should be returned to society for its improvement. "Achievements" are not limited to solving the most recent problems, but also include fundamental findings and discoveries that lead to breakthroughs in research, and for this reason I believe it is important to nurture research from a long-term perspective, and also to properly train young researchers. We will continue our efforts to further deepen our understanding of "Nanoarchitectonics" and to develop new themes in quantum materials research based on this concept. I would like to request the warm support of all concerned.
Takashi Taniguchi, Director of MANA
---
Message from the Director
---