Hot Topics
Lok Kumar Shrestha, Principal Researchers' Novel "Fullerene Microhorns"
Novel Fullerene Microhorns with Microscopic Recognition Properties
– Expected to detect and remove PM2.5, virus particles and microplastics –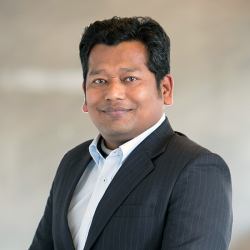 Lok Kumar Shrestha
, Principal Researcher, and
Katsuhiko Ariga
MANA Principal Investigator succeeded to manipulate the microtubes composed of fullerenes C60 and C70 and directly observed the formation of novel nanocarbon assemblies called "fullerene microhorns". These unique fullerene microhorn crystals may be applicable in different fields due to the improved availability of both internal and external surfaces, and stronger binding of molecules at their interiors including as a targeted delivery mechanism for micro-sized cells and drugs in the human body.
The researchers have previously reported microcubes with an open hole on each face that are capable of incorporating carbon microparticles, and the combination of these microstructures with different adsorption properties could selectively remove toxic particles such as PM2.5, virus particles, and microplastics.
---
Paper details
Title : "Manipulating the Structural Transformation of Fullerene Microtubes to Fullerene Microhorns Having Microscopic Recognition Properties"
Authors : Qin Tang, Subrata Maji, Bohong Jiang, Jiao Sun, Wenli Zhao, Jonathan P. Hill, Katsuhiko Ariga, Harald Fuchs, Qingmin Ji and Lok Kumar Shrestha
Journal : ACS Nano, 2019, 13, 12, 14005-14012 (Online: December 3, 2019)
DOI:
10.1021/acsnano.9b05938
---
---
Contact information
International Center for
Ma

terials

N

ano

a

rchitectonics(WPI-

MANA

)
National Institute for Materials Science
1-1 Namiki, Tsukuba, Ibaraki 305-0044 Japan
Phone: +81-29-860-4710
E-mail: mana-pr[AT]ml.nims.go.jp

---
---