Lithium Air Battery Specially Promoted Research Team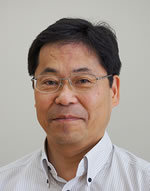 Team Leader
Research
In order to promote the widespread use of electric vehicles and solar cells towards the low-carbon society, dramatic downsizing and price reduction of secondary batteries are required. We are developing basic technologies of Lithium-air battery that has the highest theoretical energy density, by conducting a wide range of R&D from materials science to prototyping of the cell.
Materials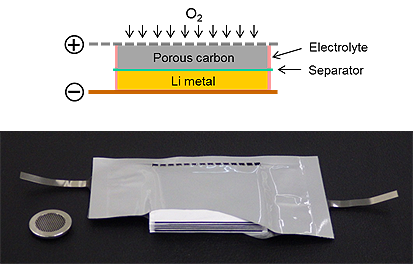 Schematic and 10-cell stack of lithium-air battery
The highest theoretical energy density is because it uses oxygen in air. Cell stack technology is developed to realize high energy density in practical applications.
Computation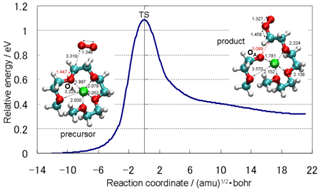 Ab initio study of electrolytes
Ether-based electrolytes are stable against the attack of superoxide anion produced by ORR during discharge.
Characterization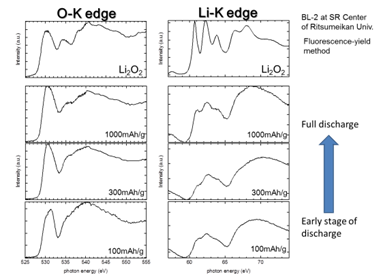 XANES spectra for cathodes
The Li2O2 structure is already formed even at the early stage of discharge.
Member
Computation
Characterization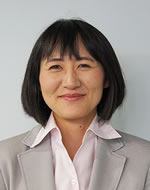 Ayako Hashimoto
GREEN Leader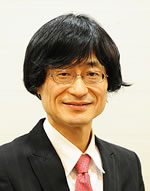 Osami Sakata
Station Director
Materials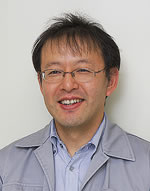 Kimihiko Ito
GREEN Leader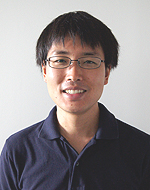 Akihiro Nomura
Researcher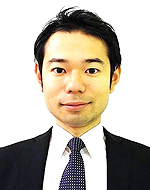 Ken Sakaushi
Senior Researcher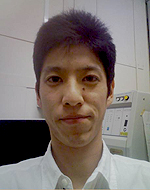 Shoichi Matsuda
Researcher
Arghya Dutta
Postdoctoral Researcher