News 2013
Our deepest condolences on the passing of Dr. Heinrich Rohrer
Dr. Heinrich Rohrer (Nobel Laureate in Physics, 1986), who was an Adviser of MANA,
passed
away at 9 pm on May 16th, 2013.
All of us in MANA are devastated by this sad news. However,as we find solace in the

many

wonderful memories we have of him, we wish to express our most heartfelt

appreciationfor

his earnest encouragement to us in MANA.Thank you very much

indeed,

Heini.
Masakazu Aono,
on behalf of all of Dr. Rohrer's friends in MANA

---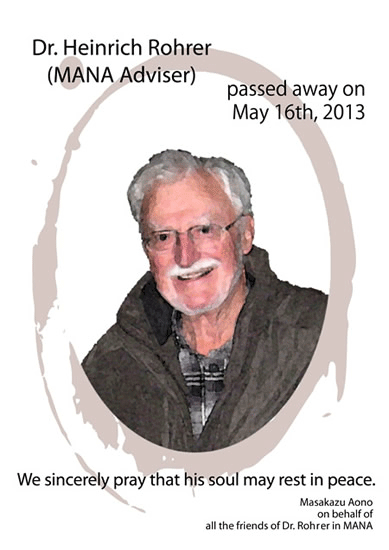 ---
---
---