News 2012
1st UdeM-MANA workshop on Nano-Life was successfully held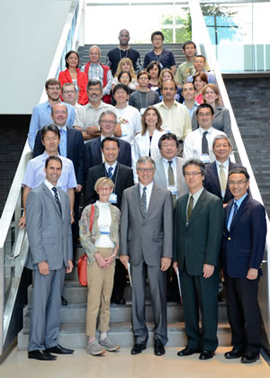 On July 19, MANA and the University of
Montreal
(UdeM) jointly held a workshop at UdeM.
The workshop aimed to promote
cooperative
research and exchange of
researchers
to execute the research on
nano-life
according to a MOU signed
between
both institutes last year.
After an introduction to the scientific
session
by Prof. F. M. Winnik (UdeM
professor
and MANA Satellite Principal
Investigator),
9 oral presentations were
performed
by researchers from both
institutes.
Active discussions on the latest
research
results from the fields including
nanotechnology
and medical science were
held
by 32 participants.
---
---
---