News 2012
Australian/MANA Joint workshop on Nanoarchitectonics for Innovative Materials & Systems Was Held
On May 10, 2012, MANA and universities including the University of Melbourne from
Australia
jointly held a workshop entitled "Nanoarchitectonics for Innovative Materials &
Systems".
At the opening address, Prof. Neil Furlong from University of Melbourne introduced
the
participants from Australia and Dr. Kohei Uosaki, MANA Principal Investigator, had a
brief
introduction of MANA.
Then 15 oral presentations were given by researchers from both institutes including
invited
researchers from related research fields. Active discussions on the latest
research
results from a wide variety of fields including nanotechnology, materials
science,
medical science, environmental and energy were held by the 98 participants.
---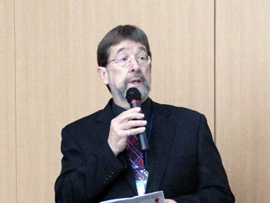 ---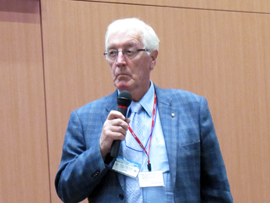 ---
---
---
---