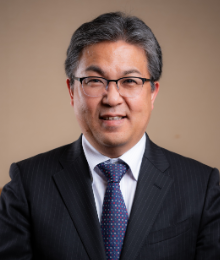 The establishment and practical application of next-generation technologies for rechargeable batteries and fuel cells has become a central issue for realizing a sustainable society
*1)
through the revolution in energy and environmental technologies
*2)
.
It is also our country's most important policy to maintain and develop leading-edge technological bases for energy and environmental issues to enhance industrial competitiveness.
Along with various technological developments in industry and national projects aimed at achieving these goals, the further development of computational and data-driven materials science utilizing the supercomputer "Fugaku" most efficiently has become quite essential under the current international competition.
Under these circumstances, the "Computational and Data Materials Science Study for ET Revolution by Developing Next-Generation Battery and Fuel Cell" project (Abbreviation: "Fugaku" Battery & Fuel Cell (BFC) Project: ) proposed by us has been adopted as a Program for Promoting Researches on the Supercomputer "Fugaku" by the Ministry of Education, Culture, Sports, Science and Technology (MEXT), Japan.
The objective of this project is to understand and clarify the microscopic reaction mechanism of batteries and fuel cells, and to strongly promote the social implementation of simulation and data materials science techniques toward the development of next-generation energy technologies, based on the knowledge and human networks constructed in our previous project, the post-K priority issue 5 for FY 2014 - FY 2019.
In the midst of fierce international competition, we intend to contribute to the development and practical application of new battery and cell materials in our country. At the same time, we are also considering the construction of a new fundamental principles that connect the physics, chemistry, and materials sciences related to energy, and we intend to advance research and development that is both basic and applied fields.
We, the members of this project, will make every effort for the future of our country and the world, as well as for the development of energy, environmental science and technology. We would sincerely ask for your support
Project Leader / Principal Investigator:Yoshitaka Tateyama
National Institute for Materials Science (NIMS)
*1)
Sustainable Development Goals. Innovations in energy technology are essential for the construction of a sustainable society in which safety are secured, such as the control of greenhouse effects through the reduction of carbon dioxide emissions and the use of emergency power sources in the event of a disaster.
*2)
Professor Akira Yoshino, a Nobel Laureate in Chemistry 2019, has extensively pointed out the emergence of "ET revolution" through ET innovation, which embraces not only the solution of energy and environmental problems but also the transformation of the social structure itself.