News 2017
The First-ever International Molecule Car Race "NanoCar Race" Takes Place in Toulouse, France
The first-ever international molecule car race "NanoCar Race" will take place on April 28-29, 2017 at CNRS in Toulouse, France. Six teams from five countries around the world will compete with each other for the first place over 36 hours. From Japan, NIMS-MANA team will participate with the molecule car propelled by flapping motions of two wing-like structures on the molecule.
Live public viewing event will take place at Miraikan in Tokyo, Japan on Saturday, April 29 from 15:30.
Live streaming of the race will be broadcasted via NanoCar Race official YouTube channel as well.
≫
NanoCar Race Homepage  
http://www.nims.go.jp/mana/moleculecarrace/
≫
Miraikan Homepage (Japanese)  
http://www.miraikan.jst.go.jp/event/1704131121273.html
≫
NanoCar Race Official YouTube Channel  
https://www.youtube.com/channel/UCkQixqt0xegeVEmo9y9gMXQ
---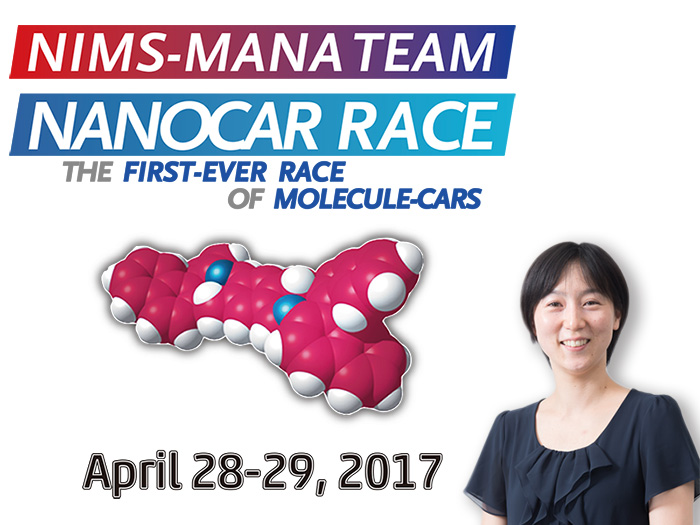 ---
---
---