News 2012
MANA International Symposium 2012 successfully finished
The MANA International Symposium 2012 was held jointly with the International
Center
for Young Scientists (ICYS) at the Epochal Tsukuba International Congress Center
from
February 29 to March 2, 2012. The symposium is held once a year to present
research
results of MANA to the inside and outside of Japan.
The symposium started with an opening address by Dr. Sukekatsu Ushioda, NIMS
President.
Subsequent greetings were delivered by Dr. Koki Uchimaru, Director of
Basic
Research Promotion Division, MEXT, Prof. Toshio Kuroki, Director of WPI Program and
Prof.
Gunzi Saito, WPI Program Officer of MANA. The symposium continued with a
briefing
of MANA by Dr. Masakazu Aono, MANA Director-General.
---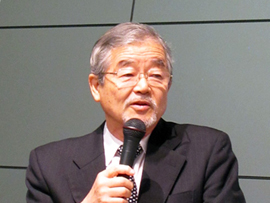 ---
---
---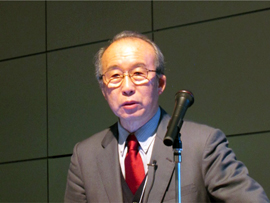 ---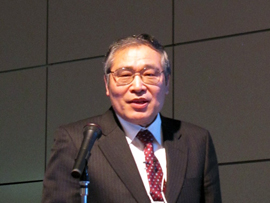 ---
---
Then a Special Lecture entitled
"Magical Power of d-Block Transition Metals - Past,

Present,

and Future"
by Prof. Ei-ichi Negishi (Nobel Laureate in Chemistry 2010,
Purdue
University) was delivered. The venue was filled to capacity with the standing audience
and
Prof. Negishi talked to them about the magical power of palladium-catalyzed cross-
coupling
reaction.
Afterward, a Special Session entitled
"Celebration of the 30th anniversary of the first

paper

about the scanning tunneling microscope (STM)"
was held. Three researchers
including
Dr. Heinich Rohrer, Nobel Laureate in Physics 1986 and the one of the
inventors
of STM, Prof. James K. Gimzewski, MANA Satellite PI, UCLA and Dr.
Masakazu
Aono, MANA Director-General, talked about the time of the development of STM, the
history
of its progress in the performance and applied research results of STM.
---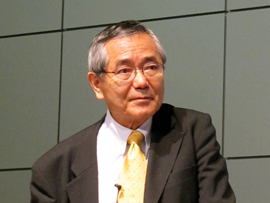 ---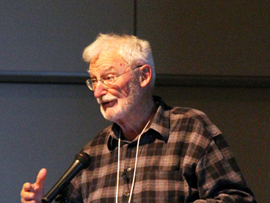 ---
---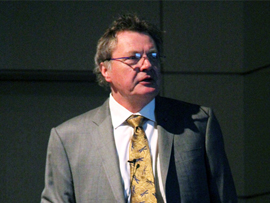 ---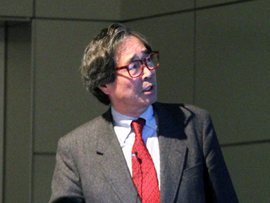 ---
---
In sessions over three days, presentations of research results from the four MANA
research
fields Nano-Materials, Nano-System, Nano-Green and Nano-Bio and from the
ICYS
by researchers from MANA and ICYS were conducted. The sessions also
included
10 invited presentations by distinguished scientists from the world as shown below.
389 participants from 35 countries in total made active discussions and the
symposium
finished successfully.
---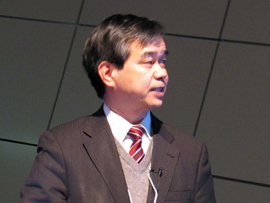 ---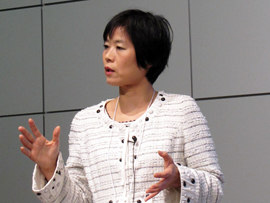 ---
---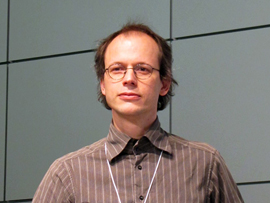 ---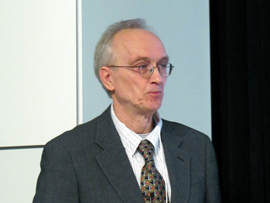 ---
---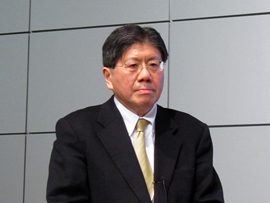 ---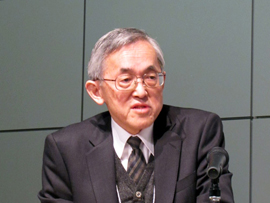 ---
---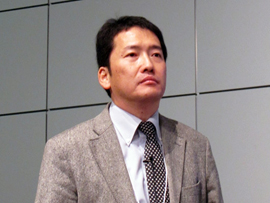 ---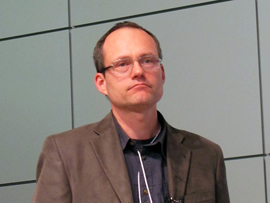 ---
---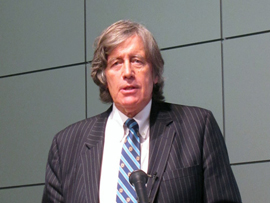 ---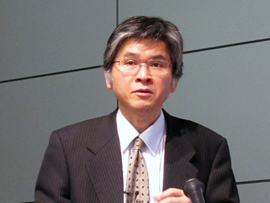 ---
---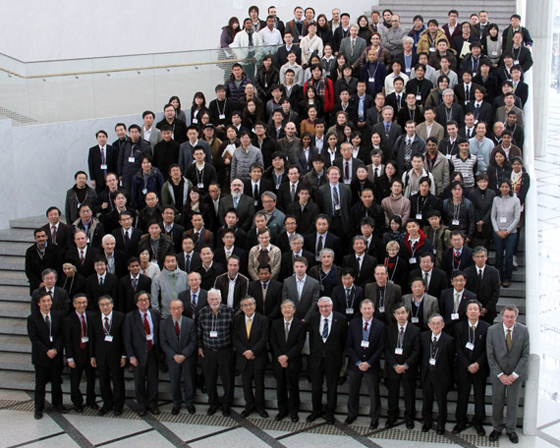 ---
---
---
---