The symposium was successfully finished.
(Link: [REPORT] The MANA International Symposium 2021 was finished)
Thank you very much for your participation.
This page will not be updated anymore, please visit MANA HP.
---
Schedule Information
Poster Abstract Submission Deadline:

February 8, 2021

Poster Presentation Data Submission Deadline:

February 15, 2021

Online-Registration Deadline:

March 1, 2021

Participation Online-Registration Deadline:

March 1, 2021

The International Center for Materials Nanoarchitectonics (WPI-MANA), as its name implies, is pioneering a new paradigm for materials science, called "nanoarchitectonics", based on innovative nanotechnology. To strongly explore related research and development, WPI-MANA has held the MANA International Symposium every year to overview and discuss the current status and the future perspective of materials science based on the state-of-the-art nanotechnology together with many distinguished scientists and young scientists from around the world.
In MANA International Symposium 2021 (jointly with ICYS: International Center for Young Scientists in NIMS), we present latest research achievements by scientists in MANA. Especially for the coming symposium, we highlight MANA Satellite Principal Investigators who have been leading today's science in different fields and three distinguished Keynote Speakers.
We hope many scientists, researchers and students who are interested in materials science and technology will join this symposium and obtain fresh inspiration from the talks and discussion towards the future.
Tomo Nakayama
Chair of the MANA International Symposium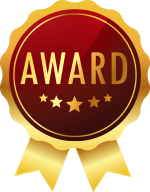 Poster Award Winners (PDF 416kb)
(Link: [PHOTO] Eleven Winners for MANA INTERNATIONAL SYMPOSIUM 2021 Poster Awards)
Poster Presentation Awards
Sponsored Poster Presentation Awards