MANA INTERNATIONAL SYMPOSIUM 2019 jointly with ICYS Toward perceptive nanomaterials, devices and systems march 4th to 6th
---
Scope of MANA International Symposium 2019
---
The International Center for Materials Nanoarchitectonics (WPI-MANA), as its name implies, is attempting to create a new paradigm for materials science, called "nanoarchitectonics", based on an innovative nanotechnology. For this purpose, WPI-MANA has held the MANA International Symposium every year to discuss the current status and the future perspective of materials science based on the state-of-the-art nanotechnology together with many distinguished scientists and young scientists from around the world.
In the 12th MANA International Symposium (jointly with ICYS: International Center for Young Scientists), we design the symposium to initiate discussion about "Nano Perceptive Materials, Devices, and Systems". In addition to guest lectures renowned nanotechnology and material science achievements in relevant research fields, the researchers from MANA and ICYS will present their latest findings for extensive discussion for future.
We hope many scientists, researchers and students who are interested in materials science and technology will join this symposium and obtain fresh inspiration from the talks and discussions towards the future.
国際ナノアーキテクトニクス研究拠点(WPI-MANA)は、その名が示す通り、革新的ナノテクノロジーを活用して材料科学の新しいパラダイム「ナノアーキテクトニクス」の創出を推進しています。そのために、WPI-MANAはMANA国際シンポジウムを毎年開催し、最先端のナノテクノロジーに立脚した材料科学の現状と将来を、多くの著名な科学者や若い研究者と議論する機会を提供しています。
第12回目となるMANA国際シンポジウムは若手国際研究拠点(ICYS)と協力して、ナノスケール知覚材料、知覚デバイス、知覚システムについて議論する予定です。様々な分野で目覚ましい活躍をされている招待講演者、MANA、ICYSの研究者の講演を通じ、将来を見据えた活発な議論を行います。
材料科学技術にご関心のある多くの科学者、研究者、学生の皆様がこの会議に参加され、講演や議論を通じて斬新なアイデアの着想に繋がれば幸いです。

Chairman of the MANA International Symposium
Tomonobu Nakayama
---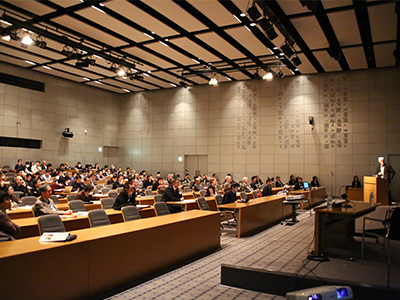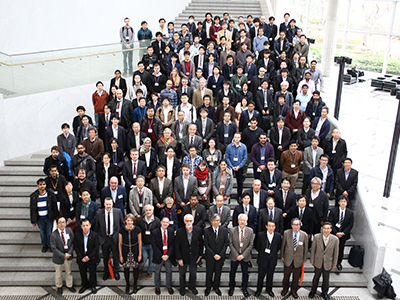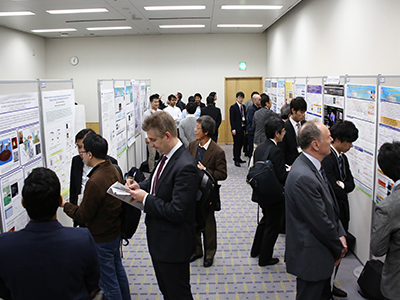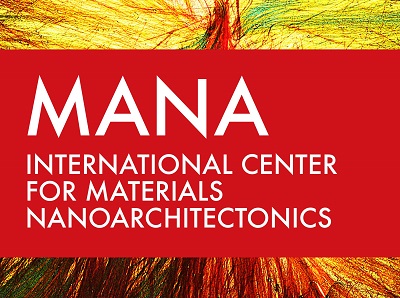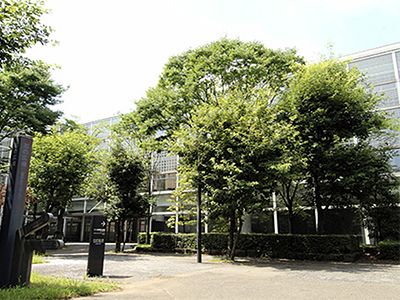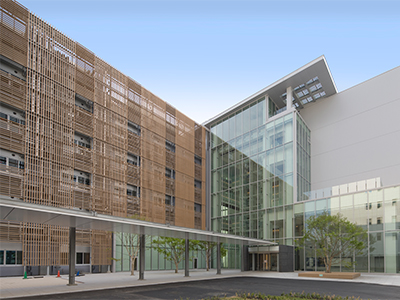 ---
Supporting Organizations
---
The Chemical Society of Japan

The Chemical Society of Japan (CSJ) is a learned society and professional association founded in 1878 in order to advance research in chemistry.. The mission of the CSJ is to promote chemistry for science and industry in collaboration with other domestic and global societies.
The Japan Society of Applied Physics

The Japan Society of Applied Physics (JSAP) is a Japanese group of researchers in the field of applied physics. JSAP originated in 1932 from a voluntary forum of researchers belonging to the University of Tokyo and the Institute of Physical and Chemical Research.
---

3rd International Symposium on Nanoarchitectonics for Mechanobiology on march 4th to 6th
Top